Marketing Automation Deliveries
Monthly Website Traffic (000s) SEO

Revenue from Social Media (Millions)
Content Delivery Process
Choose Your Path to Success
Are You Ready to Revolutionize Your Marketing?
Optimization Insights: Enhance Marketo or HubSpot efficiency and lead management.
Lead Nurturing: Improve lead nurturing and conversion through refined workflows.
Data Integrity: Ensure marketing data accuracy for reliable, data-driven decisions.
Maximize your marketing automation with a comprehensive audit of Marketo or HubSpot.
Social Media Images: 3 custom images to boost your brand on platforms like Instagram and Facebook.
Website Blogs: 2 SEO-optimized blog posts to engage your audience and enhance search rankings.
YouTube Short Reel: A captivating video to effectively tell your brand's story and engage a wider audience.
Designed to synergize your online presence to elevate your brand's digital footprint.
Our Methodology for Your Success
How We Elevate Your Marketing
These five elements form the foundation of an effective digital marketing service. By focusing on data, audience, multi-channel, continuous optimization, and collaboration, a company can deliver results that are aligned with the business goals and exceed client expectations.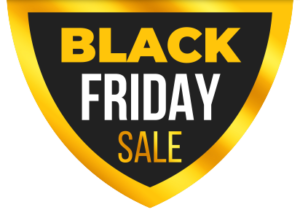 1
Data-Driven Insight
Our strategies are fueled by data. We analyze market trends, customer behavior, and campaign performance to tailor solutions that maximize ROI. By continuously monitoring KPIs, we ensure that every decision is informed and impactful.
2
ROI-Focused Solutions
Every action we take is aimed at driving tangible results. Whether it's boosting lead generation, enhancing brand awareness, or increasing conversions, our goal is to see a strong return on your investment.
3
Innovative Use of Technology
Leveraging cutting-edge tools and platforms, including AI and marketing automation, we optimize and streamline your marketing processes. This approach not only improves efficiency but also enhances the creativity and relevance of your campaigns.
4
Customized Multi-Channel Strategies
Our expertise spans across all key digital channels. From SEO to social media, email marketing to content creation, we design integrated strategies that ensure a cohesive and powerful brand presence across the digital landscape.
5
Collaborative Approach
We believe in working alongside our clients as partners. This collaborative approach ensures that our strategies align perfectly with your business goals, and we maintain open channels of communication for feedback and updates.